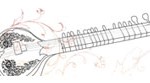 A relatively new organization, in the past three years, Raga Rasa has been fulfilling its mission through exciting concerts, outreach work and intensive musical workshops.
This year Raga Rasa aims to continue and expand its work – please check here regularly for Concert updates, Outreach and Intensive Master Classes.

A selection of events and education programs already hosted by Raga Rasa: 
Legend of the Sarode – Sufi Aashish Khan
Khayal: Indrani Mukherjee
Benefit Concert for Ada Harris Elementary School Band Program
In partnership with IFAASD vocal khayal recital by Parthasarathy Desikan
Dhrupad vocal music: Aliya Rashid and Amita Sinha Mahopatra
Outreach – Fallbrook elementary school district
Elementary School workshops with Grade 3,4,5,6, kids
Ada Harris Elementary School – band program students' workshop
Music Master-classes with Kartik Seshadri – Spring and Summer 3 day intensives
We welcome ideas for outreach projects please do contact us to discuss further.
Read More